Xploro is proud to partner with World Child Cancer, the leading international children's charity dedicated to addressing the global inequality in childhood cancer care.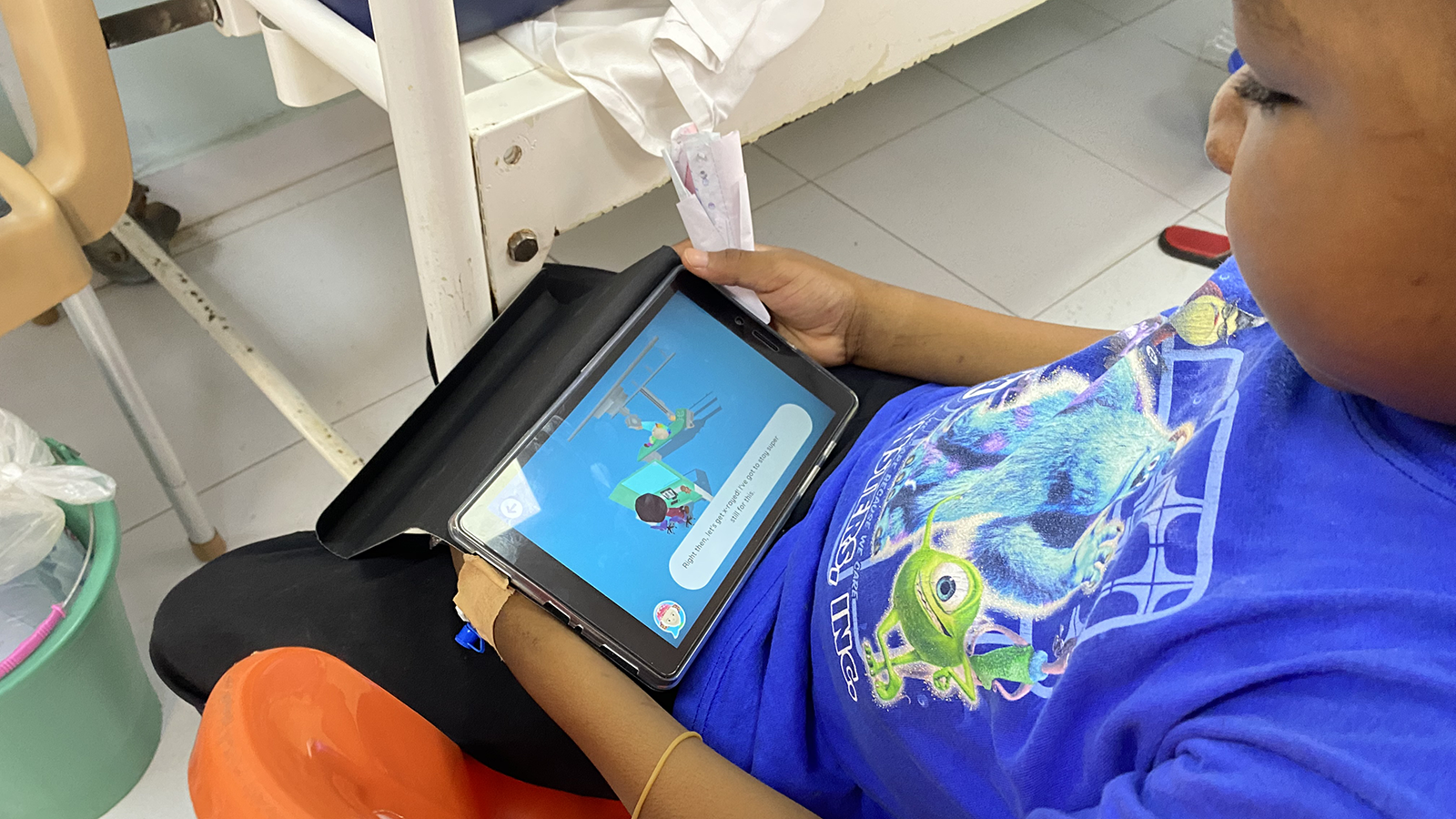 A child learning about x-rays in a Ghanian hospital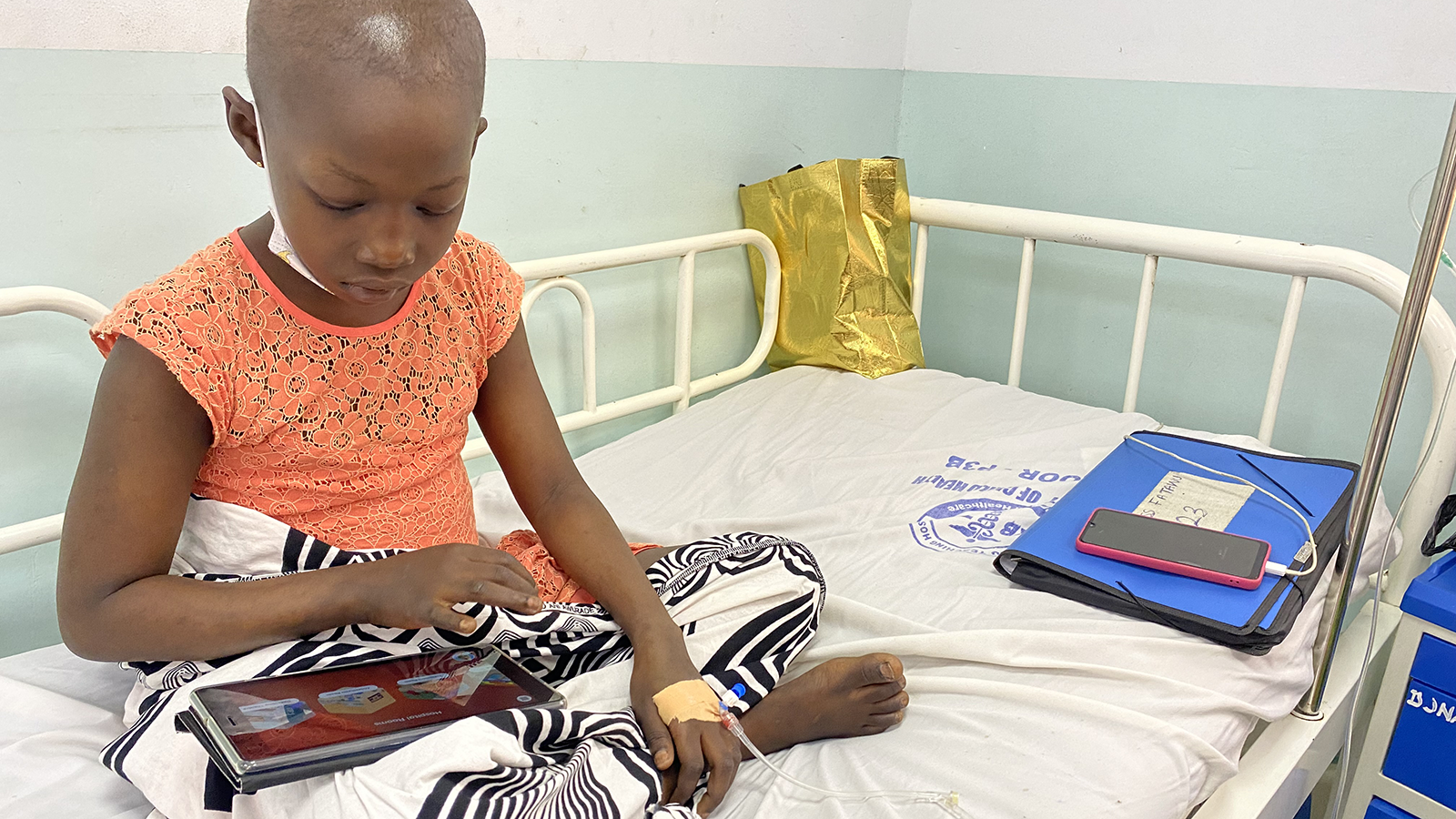 Girl using Xploro in Ghana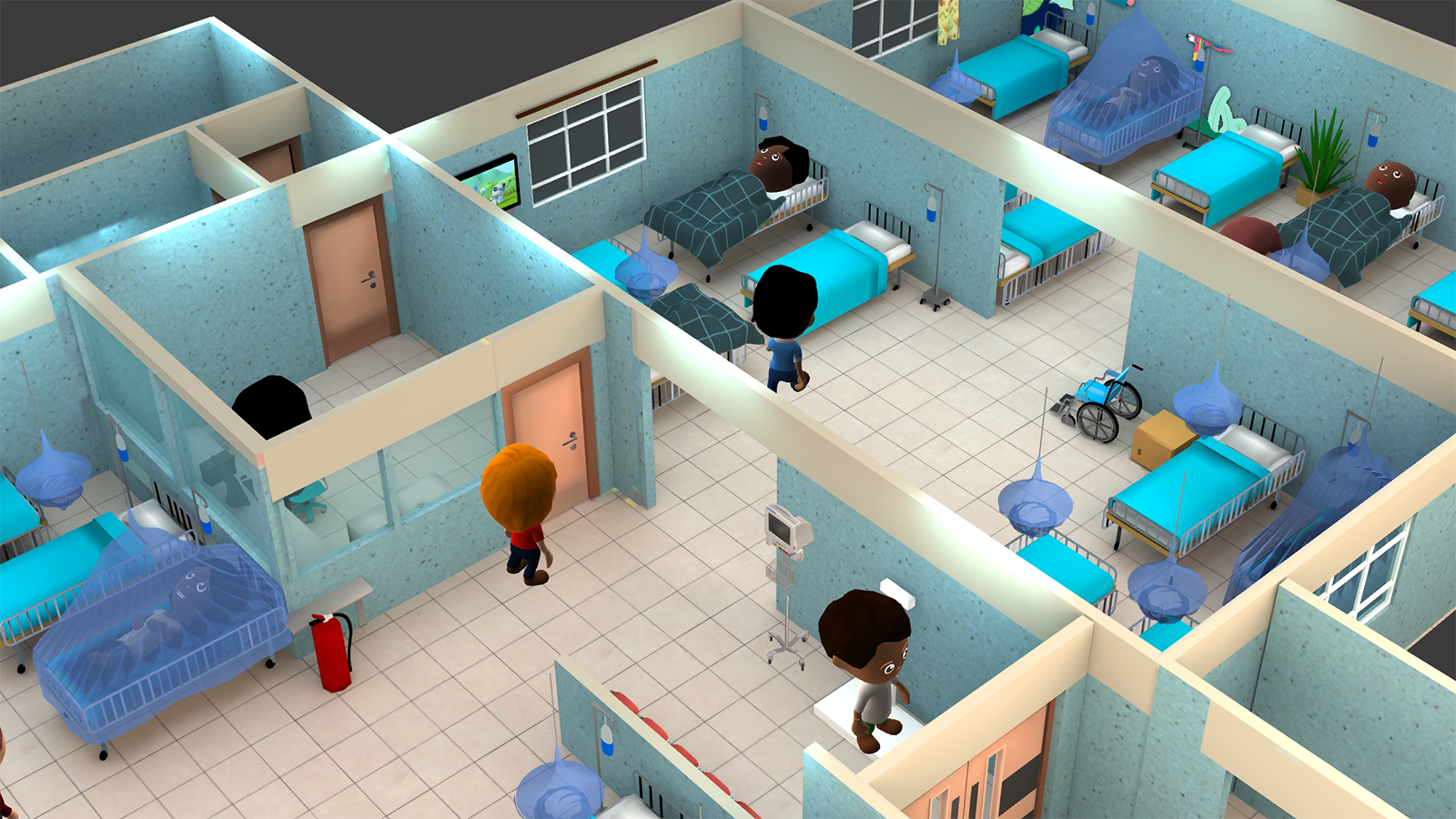 Xploro recreates environments like this ward in a Malawi hospital.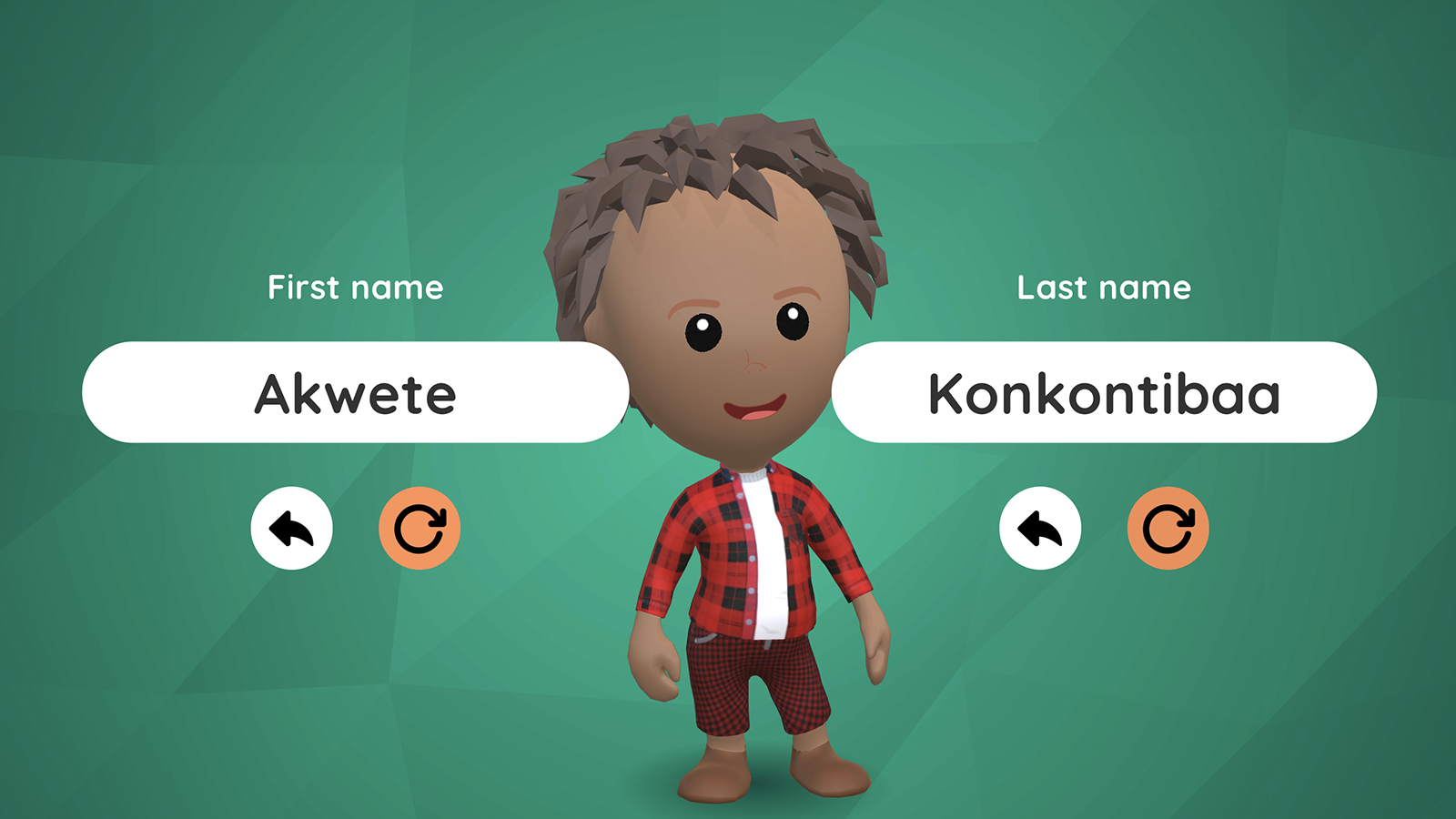 We include localized avatar name packs – these are Akan names in Ghana
In 2021 Xploro partnered with the charity World Child Cancer to offer free of charge access to the platform for children in Ghana.
Tablet devices and mobile data are supplied by the charity while we provide access, support, bespoke environments and staff avatars to the kids at the hospitals involved.
Children from the west African country got involved to create a raft of new avatar names — both local first names and a collection of the fun surnames for which Xploro has become known for by its users.
Malawi and beyond
After a successful trial in Ghana, in 2022 we went on to roll out our offer in Malawi over 4,500 miles away in the southeast of the continent. Xploro and World Child Cancer worked closely with teams on the ground to design and build more custom environments which better reflected the experience of children there. In addition, we've made the app available in Chichewa, created new avatars and added a bank of localized names.
We're not stopping there though. Together with World Child Cancer our aim is to help children with cancer in low and middle income countries around the world – from south-east Asia to Africa and Central America.
Support World Child Cancer

(opens in new window)
We are delighted to be able to offer the Xploro app to the children at Korle-Bu Teaching Hospital. Being admitted to hospital is often a very frightening and confusing time for families, so having a tool at our disposal to help them make sense of their treatment and diagnosis is invaluable. Through this partnership we hope to reduce the anxiety experienced by children undergoing treatment – encouraging them to learn and have fun in the process.
Professor Lorna Awo Renner
Consultant Paediatric Oncologist and World Child Cancer's Ghana programme lead.